Share:
IEDRO remembers two volunteers whose legacies live on after them: Jim Scanlon and Kathy Kropp.
Volunteer Memorials
Passionate Scientist Jim Scanlon
1934–2005
Despite a life-long career as a juvenile probation officer, Jim Scanlon was a true scientist embarking upon a journey that would irrevocably tie him to IEDRO. Travelling to Punta Arenas, Chile with a borrowed instrument, Jim took ozone layer measurements. The lack of atmospheric measurements at that site, prompted him to become a "donator" to the Maggiorino Borgatello Museum. He supported their data rescue efforts of weather and climate observations that dated back to the 1850s. IEDRO's Chilean Project continues this work . Contributions in Jim's name will directly fund data rescue in Punta Arenas.
---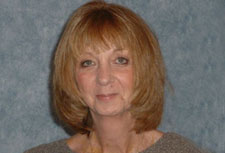 Kathryn (Kathy) L. Kropp
1952–2008
On a daily basis Kathy is truly missed. An accomplished business woman, Kathy contributed her time and skills to the challenging task of our database and was to join IEDRO at the American Meteorological Society's January 2009 meeting in Phoenix. May we always remember the gift of giving that Kathy shared with the IEDRO family and the rest of the world. Her humanity, kindness and dedication will live on in everything we do.
Memorial article: November 2008 IDRN